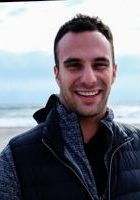 Head of Predictive Hospitality
Evan Dolgow has an extensive work experience history. Evan currently serves as the Head of Predictive Hospitality at Aidaptive, powered by Jarvis ML. Evan also holds the position of Advisor at Enso Connect, Chairman at Gift of Life: Speaker Series, and Cofounder at Enhance Acquisitions.
Prior to their current roles, Evan founded SoFloLuxe – South Florida Luxury LLC and served as its Founder from September 2014 to September 2019. Evan was also the Head of Sales and Business Development at Ariel Consultants LLC from August 2017 to August 2019.
Additionally, Evan worked as a Real Estate Broker at BEX Realty (formerly Boca Executive Realty) from November 2016 to November 2017. Evan founded and owned YOapartment from August 2016 to September 2017.
Sorry, we couldn't find any posts. Please try a different search.