Guesty is the industry's leading short-term rental property management software, providing a cutting-edge platform that automates, streamlines, and simplifies the most time-consuming tasks involved in managing rentals. With features built in-house to facilitate growth and provide positive user experiences, property management companies around the world who must move quickly to adapt to the ever-changing ecosystem rely on Guesty to power and optimize their businesses.
With Guesty, users can manage listings across various online travel agencies, such as Airbnb, Booking.com, Vrbo, and more, and utilize the company's guest-centric tools including its Unified Inbox, Automation Tools, Payment Processing, and more. Guesty users can also directly integrate with an array of tech partners through the company's Marketplace – an ecosystem of vetted and approved third-party vendors including home automation systems, dynamic pricing tools, payment processors, cleaning, and maintenance management softwares, guest experience solutions, and more.
Experience a one-on-one live demo with an expert to see how Guesty can fit your needs:
To learn more, visit: www.guesty.com
Changing Pricing with Guesty
Thursday, Sept 17, 11:00am ET
Joseph Binestock, Director of Sales, Americas
As a vacation rental manager, once you decide on your pricing strategy, it's time to implement it. However, before looking at pricing tools, property managers should first understand the pricing and rate-rule tools within their property management software (PMS). In this software breakout session, attendees will hear directly from software provider Guesty on what integrations they support with various data and pricing tools, as well as how users can oversee revenue management directly from the Guesty platform.
Joseph Binestock, Guesty's Director of Sales, Americas, will share how hosts can use the platform to manage and streamline their pricing strategies -- from setting and adjusting daily rates based on length of stay, creating rate rules, pushing out pricing to OTAs, and more. If you're looking to work with Guesty, you'll leave this session understanding the various pricing functionalities the platform offers.
See Guesty's Property Management Platform in Action
Thursday, September 24, 10am ET
Joseph Binestock, Director of Sales, Americas
With 2020 being an unprecedented year for every company in the travel space, short-term rental property management software Guesty focused on providing technological advancements, new resources, and increased platform flexibility to support users during this period.
In this live demo, Joseph Binestock, Guesty's Director of Sales, Americas, will showcase the platform live, highlighting users' favorite features, including the Unified Inbox, Automation Tools, the Multi-Calendar, and more. This session will also cover the product developments that Guesty has made since the beginning of the year to help vacation rental managers navigate COVID-19 in order to maintain business stability and ultimately longevity, such as enabling extended stays of 28 days or more, supporting digital rental agreements, and giving users more flexibility than ever before.
Register to learn about these features and more, and have all your questions about Guesty answered during this live session.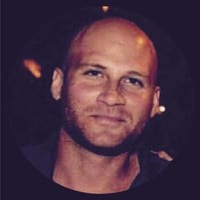 Joseph Binestock is Director of Sales, Americas, at short-term property management platform, Guesty. In this role, Joseph is focused on penetrating and scaling new and mature markets through disciplined business analysis and innovative out of the box thinking with an interdisciplinary approach. Joseph enjoys establishing long-lasting relationships with strategic regional prospects and partners.