People want more service in the spaces where we work, live, and travel. In the same way that we expect same-day delivery, media-on-demand, and chauffeured rides at our fingertips, we want a property that is perfectly maintained, safe, clean, and prepared for our experience.
Delivering this type of detailed property preparation is hard. Property managers are inundated with operational tasks: scheduling teams, tracking property details, coordinating work over multiple locations and unique properties, and monitoring compliance with internal service standards. Meeting these standards requires significant investment in budget, people, training, time, and manual effort. Still, there is no guarantee that work won't fall through the cracks.
Breezeway's property care and operations platform solves these challenges, and helps coordinate, communicate, and verify detailed work at properties, and deliver the best service experience. Breezeway's software and mobile apps have facilitated over 2M property tasks across 80+ million square feet, and help hundreds of short-term rental operators, long-term residential managers, service providers, and other hospitality professionals meet detailed service standards. Started in 2017 by Jeremy Gall, who previously founded FlipKey (sold to TripAdvisor), the company is creating the tools that will power the future of property care and services.
Have questions for Breezeway?
The Time is Now: How Breezeway Can Transform your Property Care Programs
October 1, 2020 - 3 PM ET
Koryn Okey, VP of Client Experience
At Breezeway, we believe that increased attention to the preparation and service at properties is the critical point of success and failure for vacation rental managers. The pandemic has underscored the importance of cleanliness and safety, so much so that the majority of managers think property care software will be the most impactful technology for their business moving forward (from our r 2020 Property Operations survey) Join us on Demo Day to see how Breezeway's platform can automate your operations, bolster your property care programs, and deliver high-quality and safe properties in today's travel climate.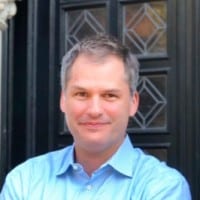 Jeremiah Gall is a serial entrepreneur with a history of delivering great products to vacation rental managers over the past thirteen years. In 2006, Jeremy founded FlipKey.com, and grew the guest-review platform into one of the world's largest vacation rental businesses before TripAdvisor's acquisition in 2013. Jeremy is currently the Founder & CEO of Breezeway, a property operations & messaging platform that helps property managers automate their operations and service interactions. Jeremy has shared in-depth analysis of the vacation rental market on national travel shows and publications, and is a regular presenter at VRMA conferences, MIT, and Boston College.