WHAT WE DO
One solution, no matter the property. Behome247's unmatched, tested technology will seamlessly handle every aspect of operations, guest management, and communications. All from a single platform. BeHome247 is the industry leader in access control, smart home technology, and operational efficiency software. Founded in 2008 Behome247 is the only enterprise property management platform focused on smart home technology as well as day-to-day property operations.
ABOUT US
One Solution. One Platform. Endless Possibilities.
The list never ends – documents, logins, calendars, emails, phone calls, and various platform logins when it comes to the day-to-day of running your business. Managing each of these takes away precious time that can be spent making a difference to your bottom line. But, no matter how hard you've tried, synchronizing all of your workflows seems impossible… what if we told you, it's not!
Say goodbye to multiple point solutions. BeHome247 offers you one solution, no matter the home. Vacation rentals, hotel management, residential leasing, and multi-family home management is made simple with our iPass technology. From operations and communications to guest and client management all from a single application. Your vital information resides in one place and remains up-to-the-minute accurate.
BEHOME BUSINESS MODELS
BeFree (Vacation Rentals | Hotels | Timeshare)
BeFree, our Hospitality solution, removes the multi-points you are used to and replaces it with a single application. From real-time scheduling of staff to digital guest contracts and more, our one solution approach gives your business the freedom to work streamlined. Be Free allows you to focus more on guests and owners while automating many menial tasks.
BeReal (Real Estate | Residential Leasing)
Buying and selling homes is an ever-changing business, to include a critical shift in virtual needs when considering a home purchase. With BeReal, real estate agents can grant access to potential buyers to tour a property without the agent present. Let's Be Real, an agent's day is filled do the brim with opportunities, so let BeReal help them prioritize and take some of the work off the plate while still closing the deal.
BeSecure (Multi-Family)
Property investment is a tried and true concept of success, but the potential lack of technology in managing those properties can make it feel like you're working harder for your dollars. BeSecure is a one solution platform to maintain your homes to your liking. From temperature control to camera systems and everything in between, this single solution allows you to automate the control of your investments, and Be Secure that it's supported.
Have questions for Behome247?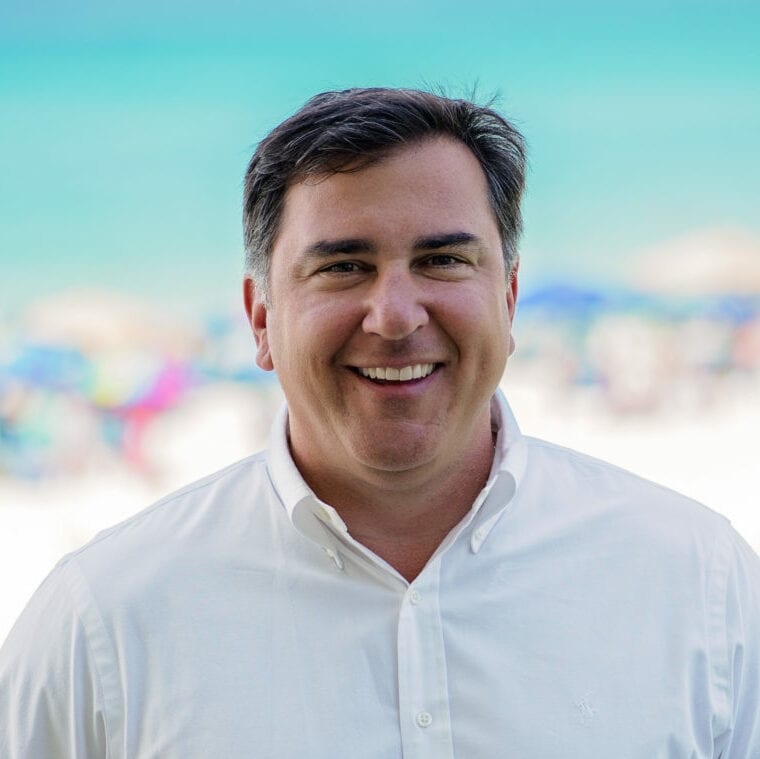 Lino Maldonado is the President and Managing Partner at Behome247, the industry leader in smart home technology, workflow automation and energy management. Lino Joined the team at Behome247 in November 2019 and has been instrumental in leading the charge and development of cutting-edge hospitality, multi-family and real estate solutions. Partnering with leaders in the industry like, Airbnb, Wyndham Vacation Ownership, VRBO and VRM Intel.
In his previous role, as VP of Operations for Wyndham Vacation Rentals, he led business development and ownership strategy across North America. He worked for the company for 23 years, beginning his hospitality career in 1996 at Mainsail in Miramar Beach in the management training program offered by ResortQuest by Wyndham Vacation Rentals (formerly known as Abbott Resorts). Maldonado moved through several key positions in operations, sales and marketing. He led a staff of over 1200 full, part time, seasonal and contracted associates and budgets in excess of $500 million over operations and real estate sales.
Understanding the importance that community and industry involvement play in the overall success of any business, Maldonado sits on a number of state level boards such as VISIT FLORIDA where he served as Chairman during 2018-2019. Maldonado is the 2016 past Chair for the Florida Restaurant and Lodging Association. He was also selected by Governor Rick Scott as one of his six appointees to serve on the Gulf Consortium, which was tasked with helping to structure the States expenditure plan for the settlement funds from the 2010 BP Gulf Oil spill.
Locally, Maldonado serves/has served on boards for The United Way, The American Heart Association, Okaloosa County Tourists Development Council and was a founding member of Coastal Vision 3000 "THE Beach" group that was instrumental in bringing the first low cost air carrier (Southwest Airlines) into the Northwest Florida Panhandle. Deeply committed to the local community, Maldonado helped grow ResortQuests' brand as a generous and engaged sponsor and supporter of numerous causes, charities and local events all along the Northwest Florida Gulf Coast.
Maldonado has been recognized at the state and local levels for his accomplishments in the industry. He was recently the recipient of the Van Ness Butler Jr. Hospitality Award, which is an award, established by the Walton County Tourist Development Council and is bestowed upon a community member for their visionary leadership in helping to shape South Walton into a premier tourist destination.
Maldonado is married to Vicki, has three daughters, Stephanie, Maci and Madison, and recently their first granddaughter, Emerson.